1)
Select the
Complete Albums
or
Singles
you want and add them to your cart.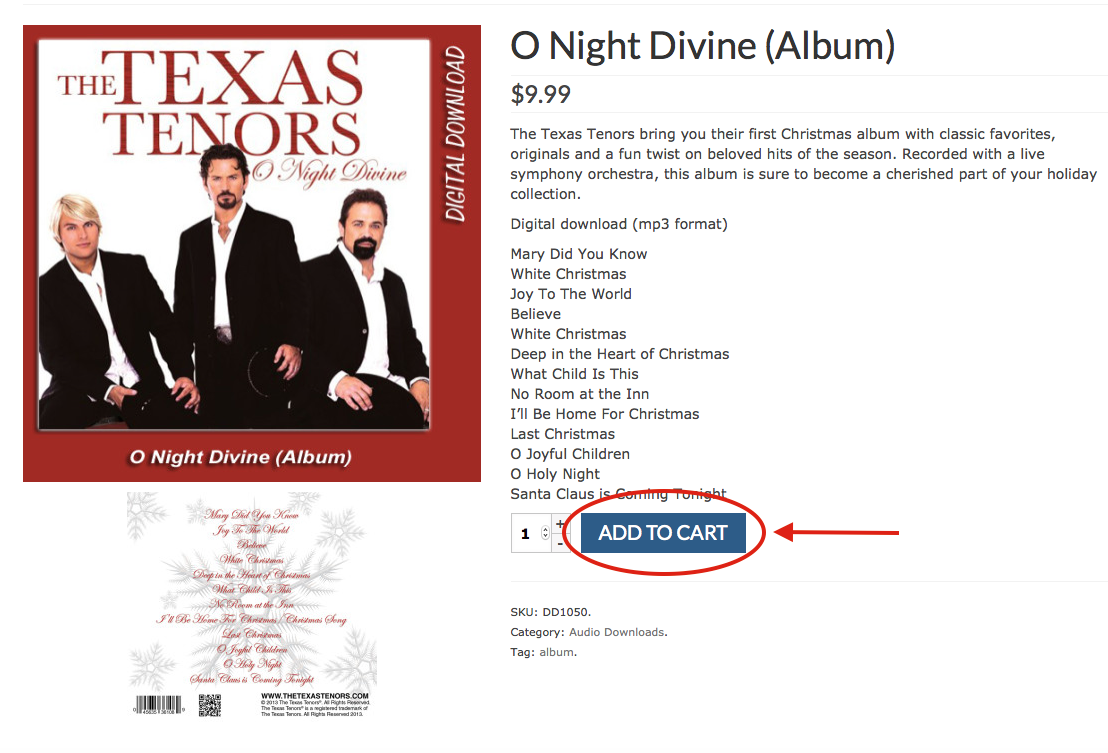 ---
2)
After your selections click
VIEW CART
. Then click
PROCEED TO CHECKOUT
.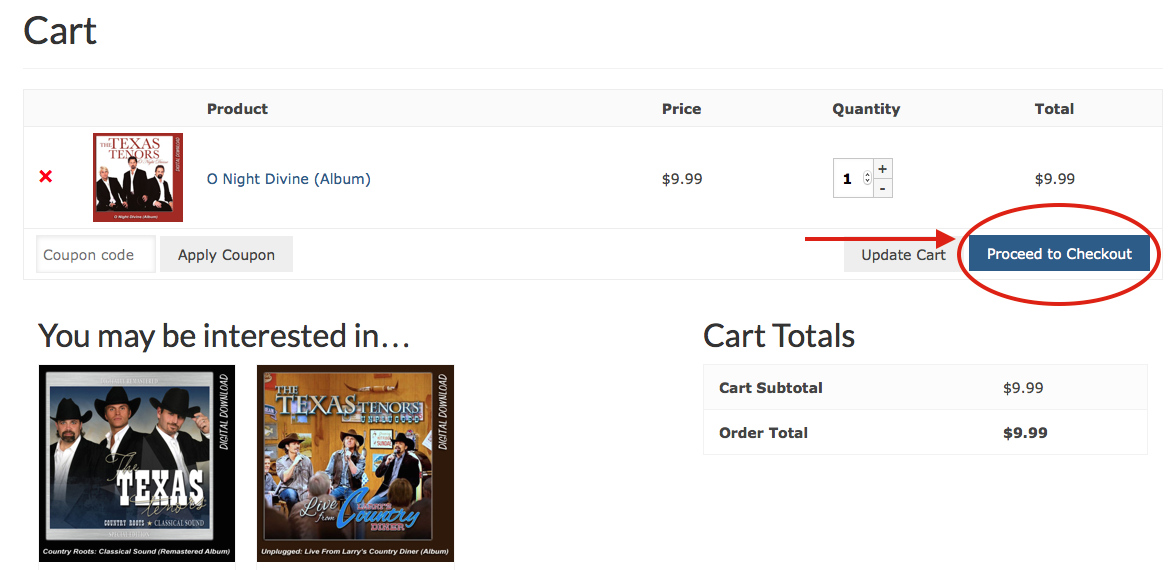 ---
3)
Complete your Billing Details and
REGISTER
your account by checking the
Create an account?
box and entering a password. Select your payment method and click
PLACE ORDER
to complete your purchase.
(You do not have to Register to purchase downloads but having an account allows you to return and re-download songs if needed.)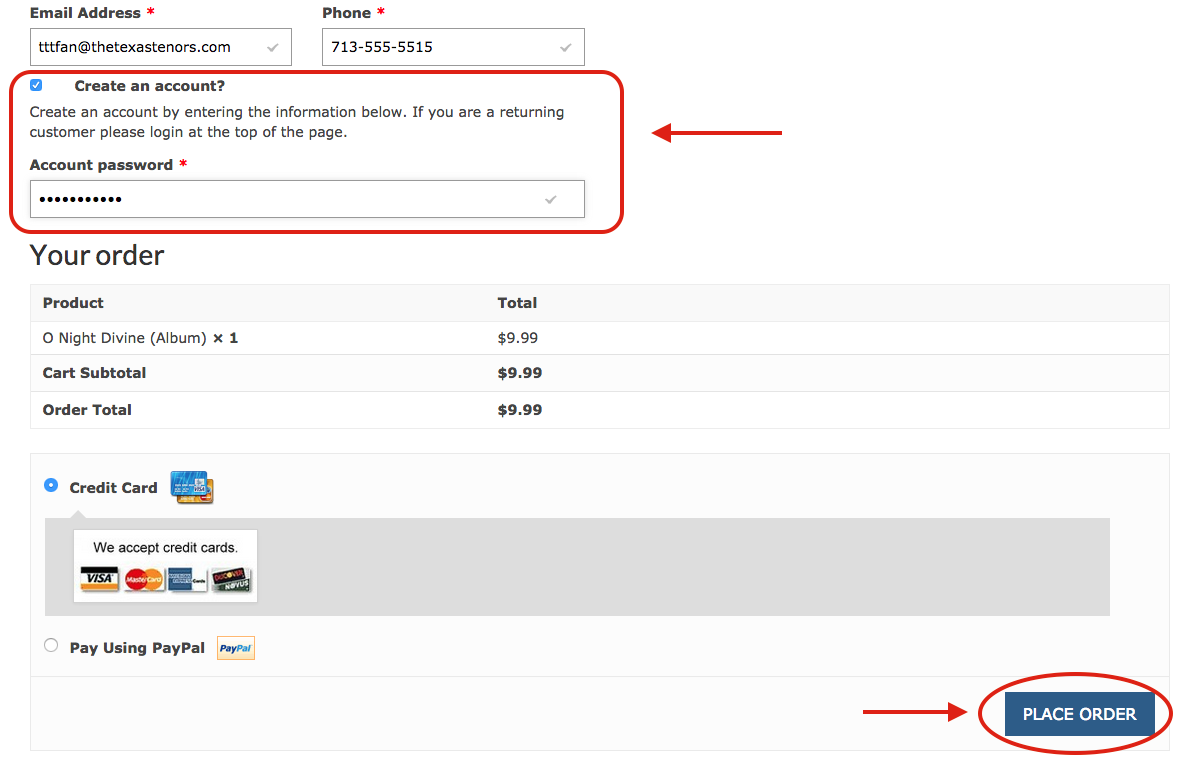 ---
4)
You will receive an
EMAIL CONFIRMATION
that also includes your music
DOWNLOAD
links.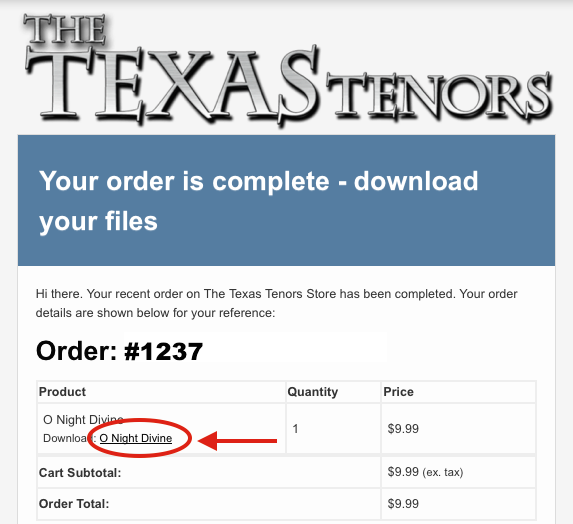 ---
5)
Access your
AVAILABLE DOWNLOADS
by logging in and clicking
MY ACCOUNT
. Click the music title to start your download.

---
6)
A window will open prompting you to
SAVE
the file to your computer. Click
OK
and
SAVE
your download.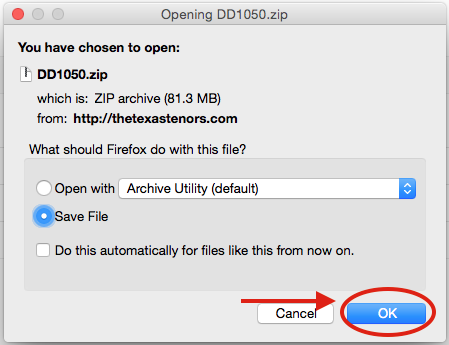 ---
7)
After downloading the files to your computer click the .zip files to expand your MP3 music files. Follow your device's instructions for importing music. On iPhones and iPads you will open iTunes, import the files into your Music Library, select the files and
Sync
your device.
If you encounter any issues with your downloads please Contact Us using the form at the bottom of this page.